Quality is never an accident. It is always the result of intelligent effort.
John Ruskin, English writer and critic, 1819–1900
For decades we have relied on the Land Rover brand in our private life.
That is why all of its model generations have accompanied us throughout our life, including the Land Rover Defender. In our regular occupation we deal mainly with restoration of a very special Italian sports car brand.
As we are always on the lookout for useful extra equipment for our Land Rover Defender, however, we eventually decided to manufacture certain parts ourselves. With our many years of automobile restoration know-how and very well equipped machinery we began to make the first prototypes and test them to see how useful and fit for purpose they are.
We are constantly perfecting our products and incorporate further improvements in each new production run, no matter how inconspicuous or indistinguishable they may be to the untrained eye. That is what sets us apart from most other suppliers of Land Rover Defender parts. We are first and foremost manufacturers and not dealers. With our products we aim to offer you, for whatever purpose, more safety and a wider range of uses.
We do not copy parts for the Land Rover Defender that are already available en masse in the market; we convert our own ideas into concepts that make sense. Most of our products are lavishly illustrated to enable the customer to gain the best possible product overview and better recognise and appreciate well thought-out solutions in detail.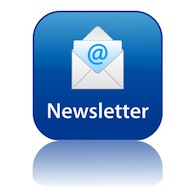 New Products